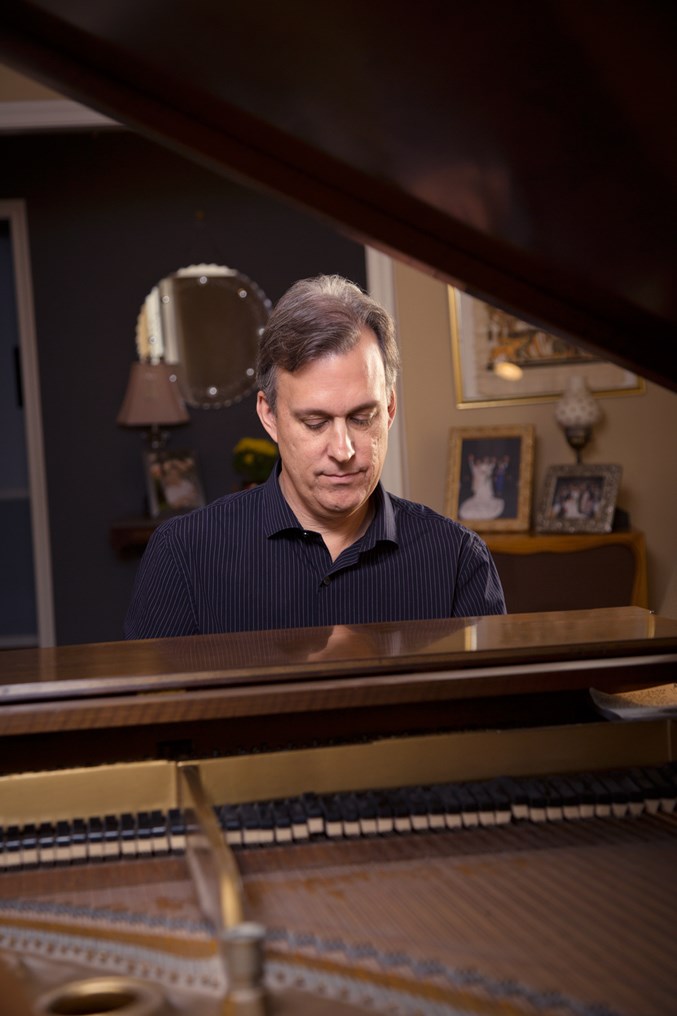 Jon Dahlander, by day a spokesman for Highland Park ISD, has got us feelin' alright.
BY MICHAEL J. MOONEY PUBLISHED IN D MAGAZINE FEBRUARY 2016
If you know the name Jon Dahlander, it's probably because you've seen him quoted in the paper or interviewed on TV. He was, for years, the spokesman for Dallas ISD. He answered calls from pestering reporters through the turbulent administrations of 10 superintendents. Then, last summer, he left DISD to become the director of communications for Highland Park ISD. 
But Dahlander has a side gig of sorts. If you listen to piano music on Pandora, you've almost certainly heard his work. He doesn't have a website or use social media, and he rarely plays in public, but on any given day his songs might get played 50,000 times. More than 12,000 Pandora users have created "Jon Dahlander" stations. At some point in 2016, he will pass the 100 million mark for spins. Every month, a royalty check arrives, "about a car payment or two," as he puts it. But that's not the point.
Dahlander took piano lessons as a kid and quit, but came back to the instrument in high school. In college, he played as a way of relaxing. Then he heard the George Winston song "Thanksgiving." "That changed everything," Dahlander says. "I didn't realize the piano could contain that kind of emotion and create an environment with so many textures."
In the late '90s, Dahlander recorded three albums with the Dallas-based independent Carpe Diem Records, which had also signed Rhett Miller. The recordings didn't sell a lot, but it was a nice side job. Then in 2000 his son Jared was born, and Dahlander got busier with work. He put his playing career on hold.
But in 2007, he read about a streaming service called Pandora and decided to submit his albums. A few weeks later, he noticed they'd been added. "If you're a piano player, you don't get your songs played on the radio," he says, "but I felt like there was an audience for them somewhere." He was right. At work, at home—anyone searching for piano music eventually finds his. "It's been this snowball," he says.
Now he's writing again. The last two years have been prolific. At his new job, school board meetings wrap at 6 pm, where at DISD they sometimes ran till 3 am. He's had more time, but he has also needed the stress relief that he finds at the keys. His son, a child with special needs, passed away a year and a half ago. The boy couldn't walk or talk, but he loved sitting by the piano and listening to his father play. Dahlander has written about 40 new songs and hopes to get into the studio to record soon. His new album, inspired by a nickname for his son, is tentatively titled Songs for Smiley McGee.